When you hear the word "My Way", a lot of you guys will know, or guest out that it is a Cub specialty store. The actual store itself has already been closed, but My Way still exists based on business trip services. Today we will interviewed the owner, Mr. Kenji Osawa. (part 2)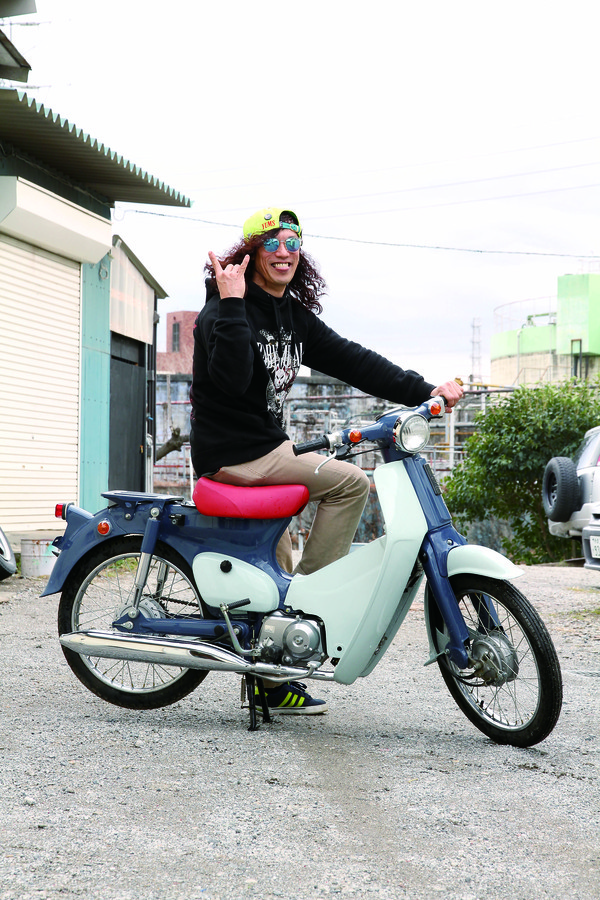 Profile of Mr. Kenji Osawa
Osawa is a rider with a Motocross International A-class license and is particular about customizing "kawaii" bikes.す
Shop Information
My Way
TEL…070-6674-1108
URL…
http://ameblo.jp/myway-zeus
We did a lot of events and we made cars
 Mr. Osawa has been taking over the store for about 20 years, but in fact, his thoughts on Cubs are very flat.
「In my case, I like cubs and I love them, so it's not a trick. Of course, I like it, but that's not all. There was a time when the number of users was increasing, so it was different from people, so I was focusing on CD50 and Cub. I guess I was looking for something unique and different. If you've been doing that for a long time, it's true that the turnips will eventually remain more than the CD50.」
 The store My Way has created a variety of custom cars and set up a variety of events. For example, going back 30 years ago, I once held a motorcycle exhibition and sale at the 109 (fashion building) event space in Shibuya, Tokyo. We also held events at Kichijoji's PARCO and Seibu department store. I can't think of it now.
 Aoyama's cafe cub is now a cub owner's longing and classic. Actually, My Way has been involved in that event since its launch.
「Surely there should have been 10 to 20 participants at first. In Japan, there is a wonderful motorcycle called Super Cub, but it has not taken root as a culture. That's why I wanted to establish a Cub as a Japanese culture, so I decided to hold an event on a cultural day. I'm not involved in the event anymore, but there are so many people involved!」
 Also, "Cup of Kenji", which appeared in the movie "20th Century Boys" aired in 2008, was created by Osawa.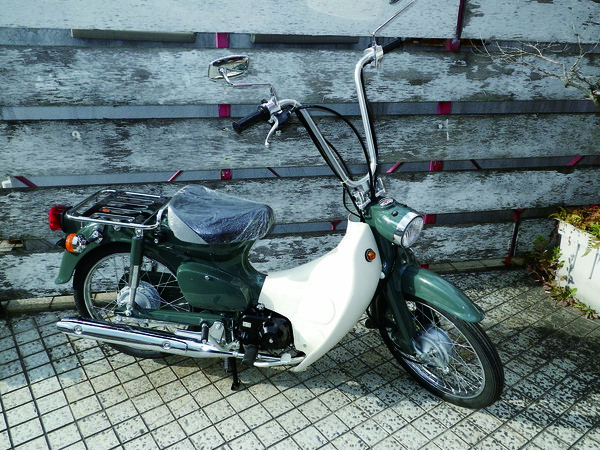 Mr. Kenji Osawa of My Way produced a Cub for the 20th-century boy, the main character Ken II. It is interesting by the same name by chance! The chopper taste was infused based on the C50 of 1983.
Challenge the limits with on-site service??
 By the way, as I wrote at the beginning, My Way currently has no physical store and offers a business trip service. The service includes repairs, maintenance, and customs, and if it's a boa up on the waist, it'll take about an hour on a business trip! By the way, the business trip service basically doesn't take the vehicle back, so we are trying to find out how far we can go (laughs). You may be able to ask for bore and stroke assembly work!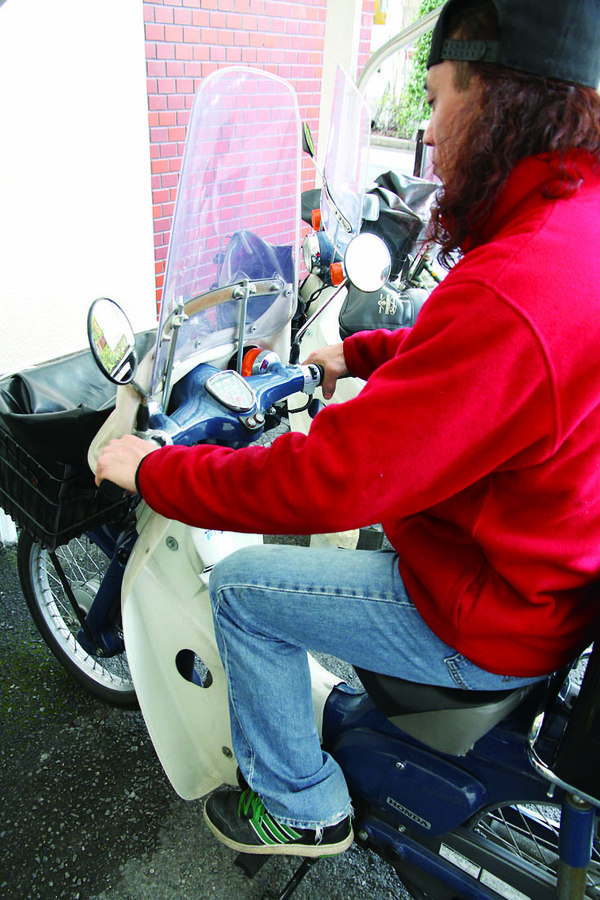 This time I was able to accompany the business trip service. Because he always came from a bank that regularly performs maintenance, and he suddenly called Mr. Osawa, saying, "The engine does not start." A style that runs as soon as it is called. Flexible and cool ...!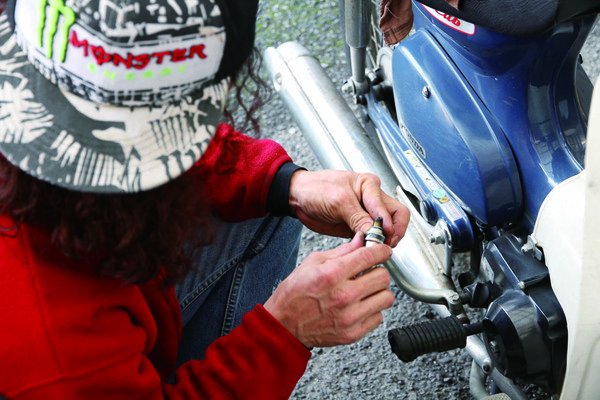 At the time, a bank clerk tells Osawa that the engine will not start and gives a kick. Osawa listens carefully and watches the movement. After all, since the engine does not start, Mr. Osawa receives the key for repair and starts work. Turn on the key and lower the kick. Burlulu ... It took (laughs). "Maybe I got a kick because I stepped on the kick with the accelerator open. Such inquiries are common!" I changed the plug and oil and checked the wiring just in case .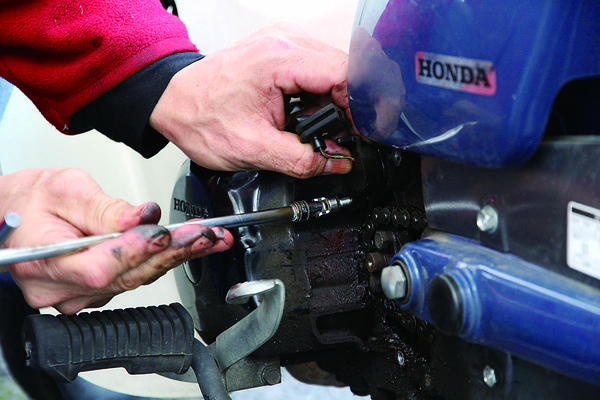 The bank clerk who said that the engine does not start was able to start the engine with a single kick! "Thank you!" I was very grateful for it. Even though there was no store, there was My Way, which runs a cub shop while interacting with customers.