What is nicest person?

Until the first part of "Advertising Focus at the time" part4, I saw advertisements for Cub published in weekly magazines in Japan, but this page is designed for the United States. It was a practical cut in Japan, but this is visual.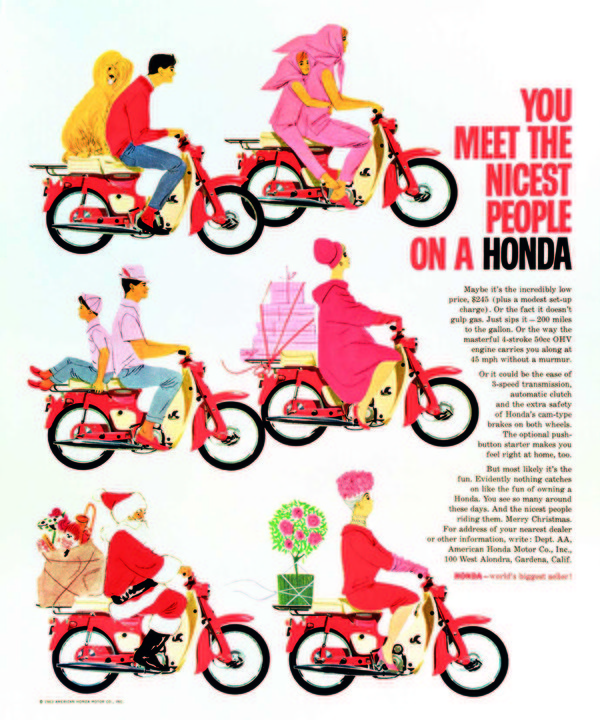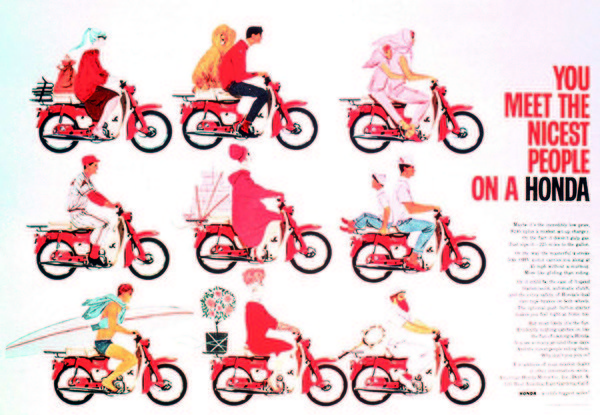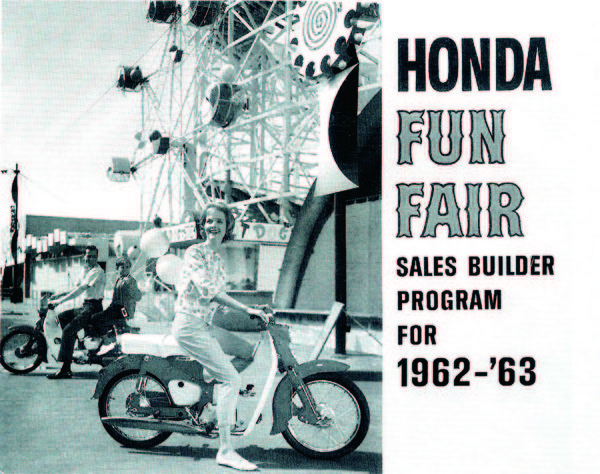 A Cub is developed from the beginning to the world in mind. After being published in Japan, it was exported to the United States, but this did not sell much. That's because there is a picture of a motorbike = a tribe flees. Advertising of NICEST PEOPLE ON A HONDA.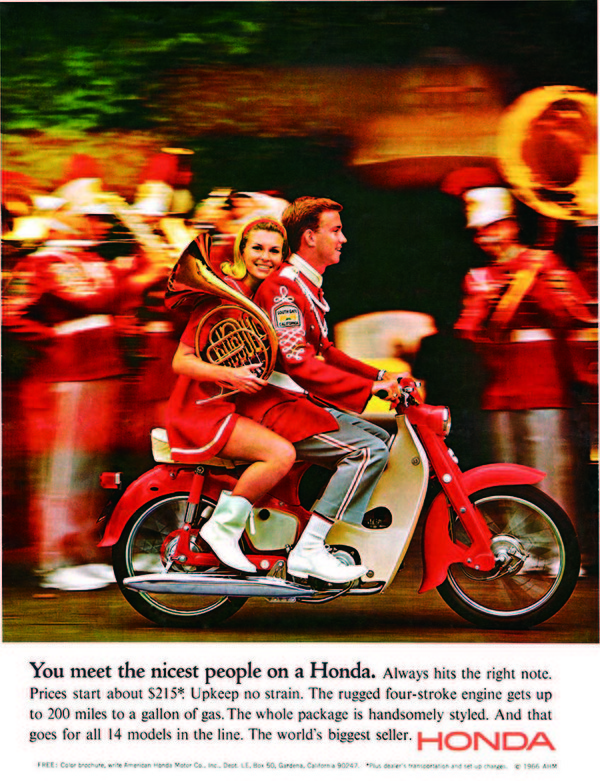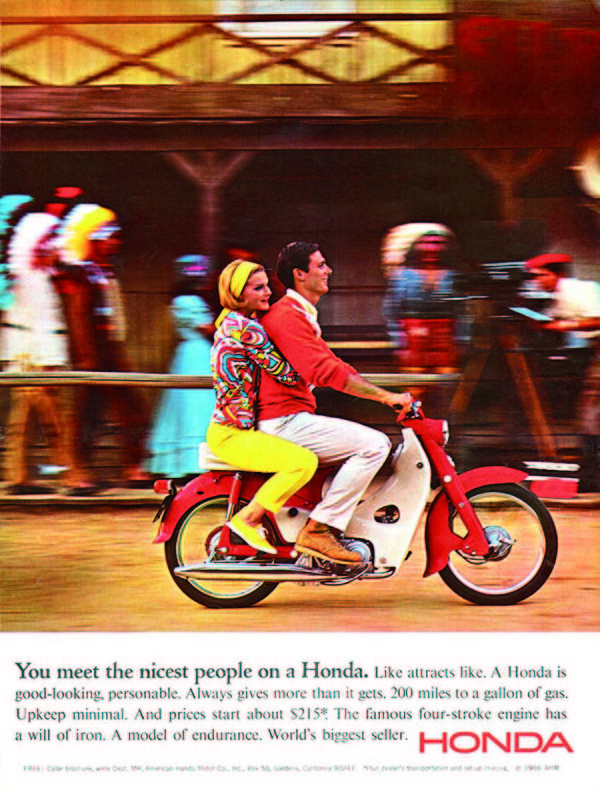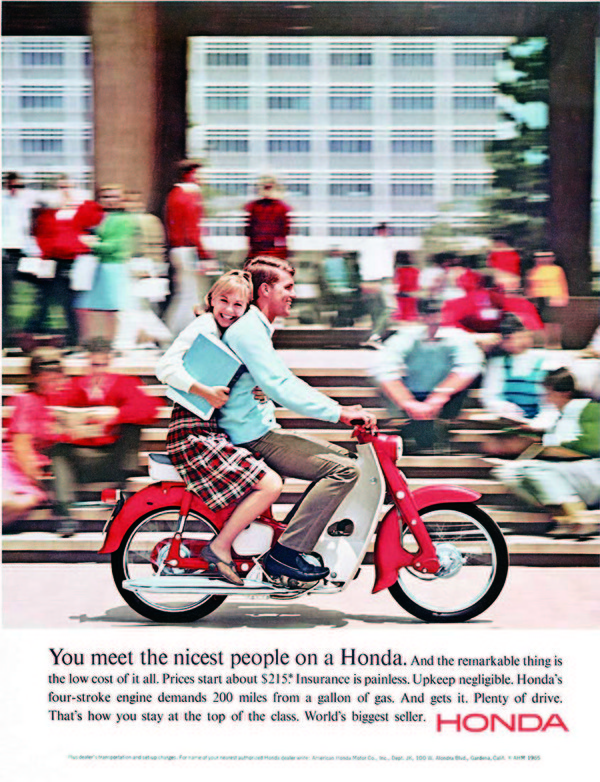 Illustrations and images of fashionistas and driving the Cub with a smile. Literally translated, in the sense that good people get on Honda Details, the car is spread with a good image at the same time. It was a modern and stylish design that I couldn't think of about 55 years ago.