"Fashion for pedestrians"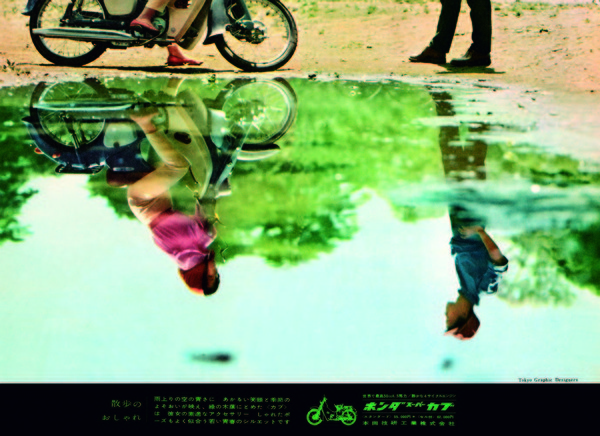 The Cub on the green mallet is a silhouette of a young youth that fits well with her perfect accessory and a sleek pose.
……Something that wasn't reflected in the photo, but reflected in the puddle, seems to be a secret. Do you have a refreshing love scent?
"A little to the plateau"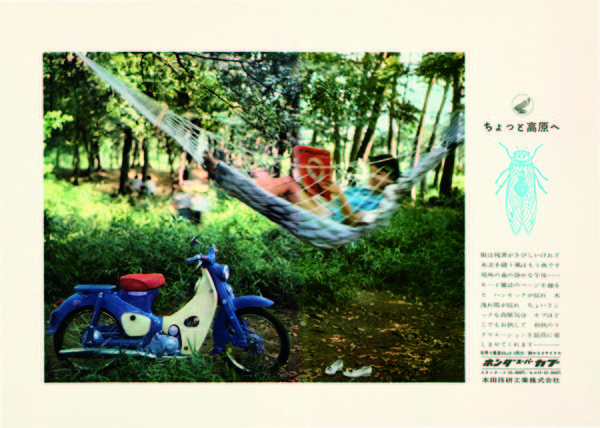 The city is full of heat, but the wind make we know that it is already in autumn. A quiet afternoon in a suburban forest ...
As you go through the pages of the mode magazine, the hammock sways, the trees leak and the sun sways, making you feel a little chic. The turnip will accompany you everywhere and make recreational early fall most enjoyable.
……Choosing clothes for the coming autumn and winter. It is a way of spending enviable time. It's a holiday you want to imitate.
"Being wisted..."
You can ride lightly anywhere as planned.
……Put a round basket on the back career, where will she go? Maybe you were invited to a good weather.
"The bride of June..."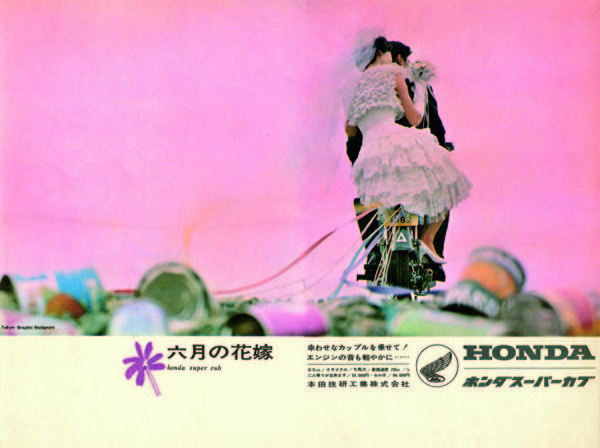 A happy couple! Light engine sounds ...
"The coolness is coming..."
Riding on the exhilaration of cubs ... Always with fun leisure!
……I can only look at the smile of the woman in front! In the back is a woman with a ukulele in a sexy swimsuit. The shooting place seems to be Takanawa Prince Hotel.
"Flying...!"
Flying as you wish ... The endless blue sky is the stage for Cub.
……It seems that Honda was the first company in Japan to advertise a motorcycle in a women's magazine. Jumping with a large rope tied to a turnip. What an exciting game!