Introducing the cover of the Cub catalog from 1958 to 2008. These were distributed at vehicle dealers. The design changes with the changing times ~
※Data from those days are posted with the cooperation of Tokyo Graphic Designers, who is currently producing Honda advertisements.

1970

Is it an image of a factory or office at a time when the economy is developing?
1970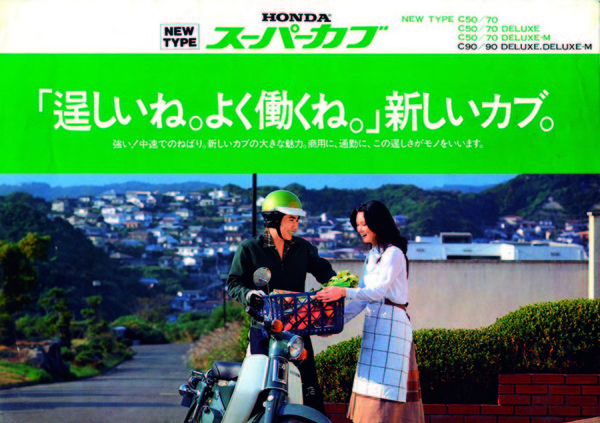 A parcel delivery parlor came up to climb uphill and deliver!
1970
Finally in silhouette! It looks like we are expecting a three-dimensional brand.
1971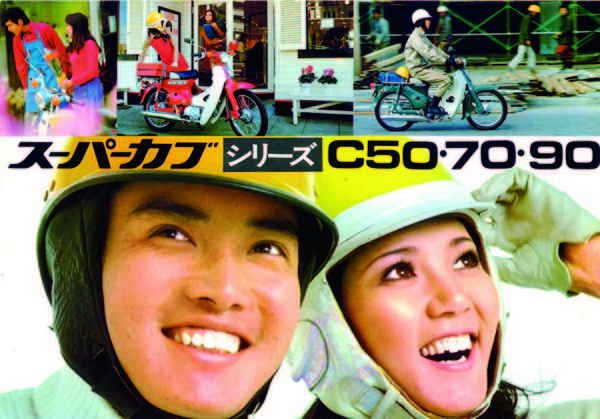 t is a picture that appealed to both women and men as working bikes!
1972
What a dynamic feeling! This is a catalog of delivery-only news cubs.
1972
The headquarters Kawadoya, the shooting location, is still a long-established candy store in Kyoto.
1979
I can hear the working men saying "Oh, this Cub is looking so good".