Introducing the cover of the Cub catalog from 1958 to 2008. These were distributed at vehicle dealers. The design changes with the changing times ~
※Data from those days are posted with the cooperation of Tokyo Graphic Designers, who is currently producing Honda advertisements.

1991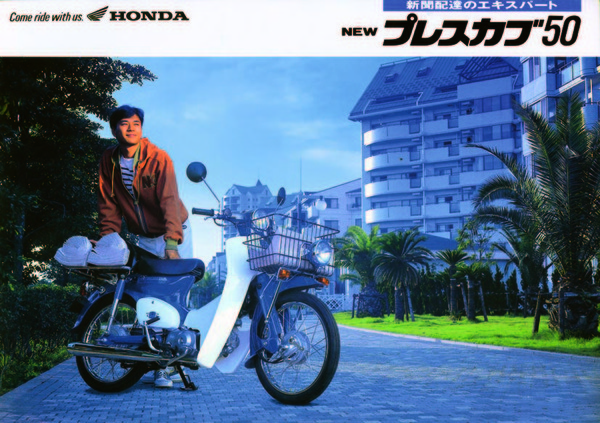 The smell of modernity has come at a stretch. The Cub work in the dark before the sun rises!
1996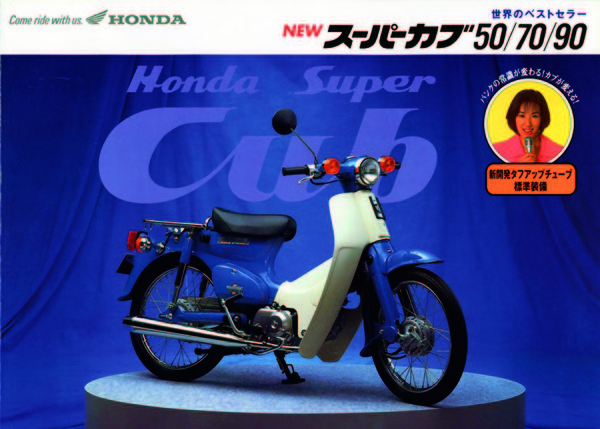 The appeal that the puncture-resistant tough-up tube was adopted!
1997
The "just small" catch is good. Unusually foreigners are appointed.
1998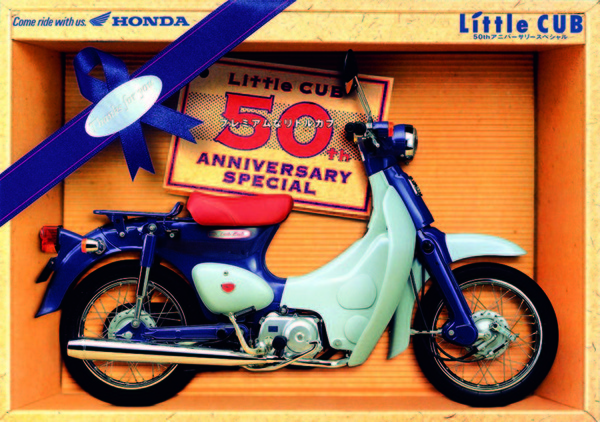 A special edition of Little Cub commemorating Honda's 50th anniversary. Enter the dressing box and be gorgeous!
1998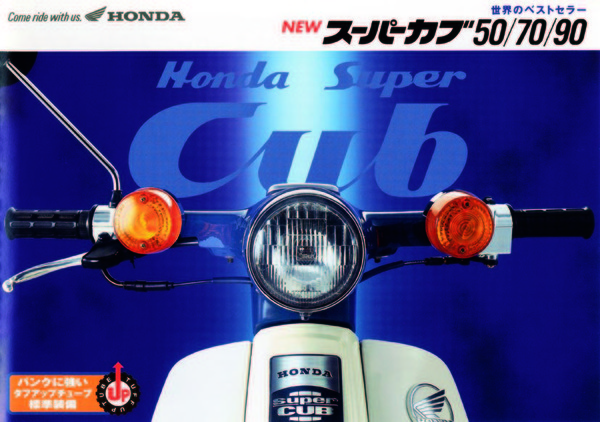 Round and friendly headlights and turn signals are like a Cub.
2007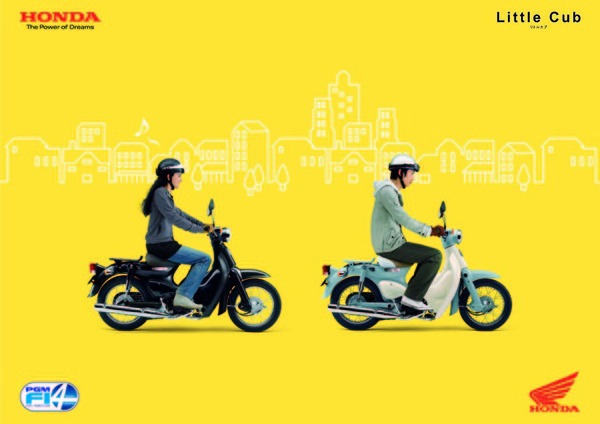 Little cub with an injection engine and also sells pop.
2007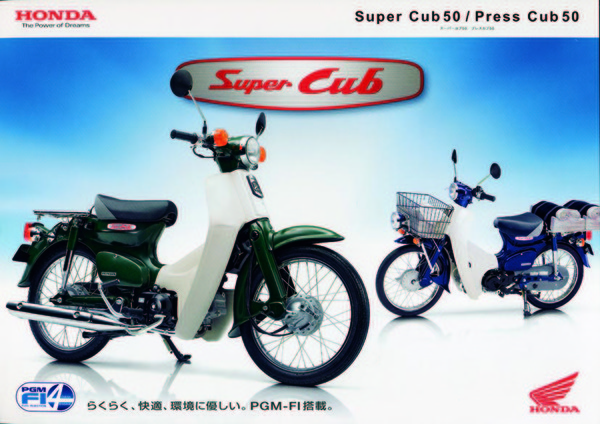 The completion of the 50cc FI engine was great news at the time.
2008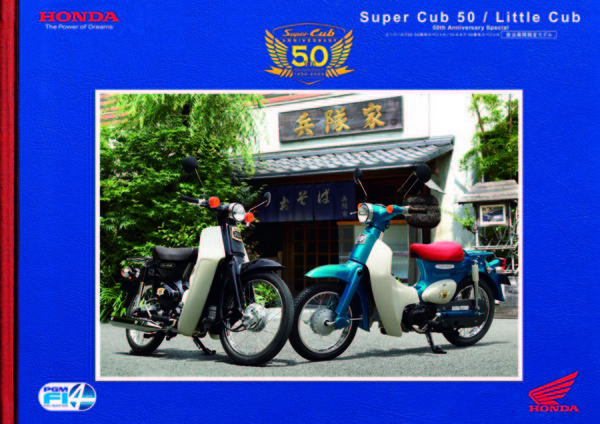 Cub's 50th anniversary model is in front of the same soldiers as the cover of this book!