The fourth person of "The person pf CUB", is M & F Cuby's owner Kageyama, who has a shop in Aichi Prefecture. As you can imagine from its name, Cuby (Cub), it opened in Aichi Prefecture in 2002 as a cub specialty store.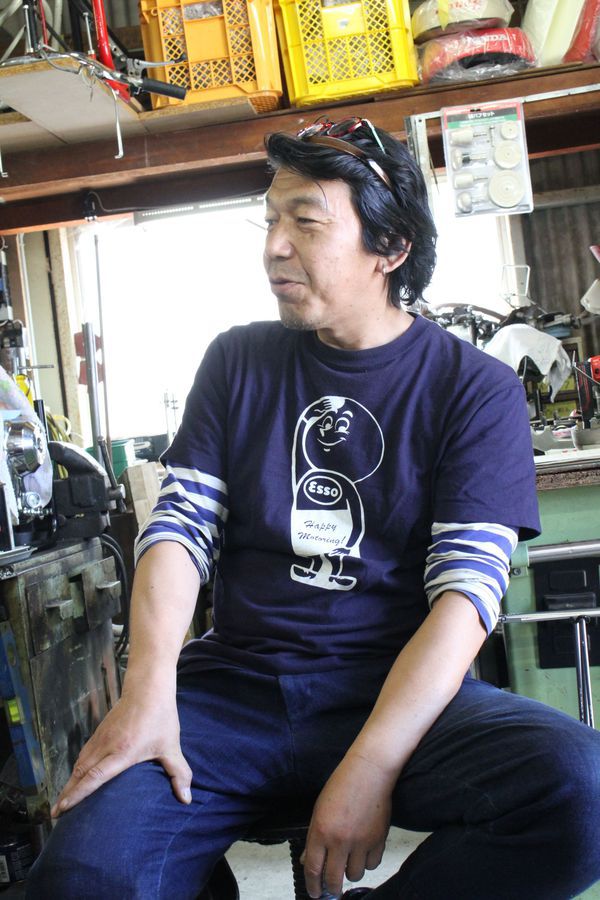 Profile of Mr. Yoshinori Kageyama
A carpet based around the more and more Cub of around 1970 was the daily foot. We also plan and operate a "Mon cub endurance" race where the cub and monkey run together at the Mihama Circuit.
Shop Information
M&F Cuby
Address ... 56-1, Hamaike, Nishiyukicho, Toyohashi-shi, Aichi
Tel…0532-26-8006
Open Time… 11: 00 to 19:00
Regular holiday: Monday, first Sunday, race and other event days
URL…
http://cuby.jp/
"The experience of auto mechanics and mechanics helped me to much"
 When Mr. Kageyama started riding a motorcycle when he was 16 years old, cartoons such as "Baribari Densetsu" were popular, and the popularity of road racing such as Kenny vs. Spencer was at its peak. The first motorcycle He rode was the Honda MB50, and then went through the heyday of racer replicas such as the RZ250R. He was a teenager who was running on a mountain pass or racing on a mini bike if He had the caster, and at that time He was not interested in cubs yet.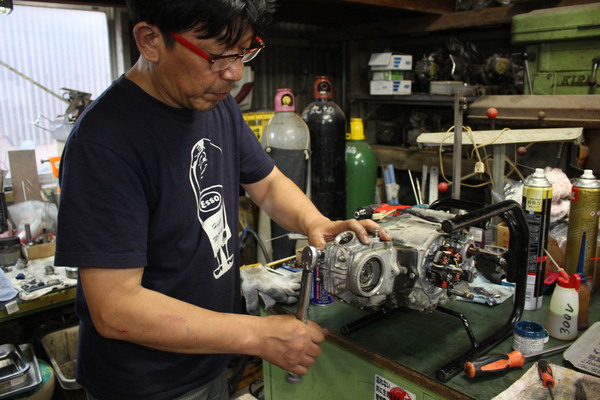 After working as a car dealer mechanic, He joined a company as designs and develops equipment for factory equipment. Here he can learn the techniques required for custom motorcycles, such as welding, milling, turning and metalworking. Mr. Kageyama, for example, has acquired a great deal of specialized knowledge, such as the fact that there are various types of iron, even if one is used, depending on the material and location, and that it cannot be used. At that time, there was always the ambition to open a custom shop independently, so I studied it greedily. An era when there is no Internet. He seemed to read specialized books to get information.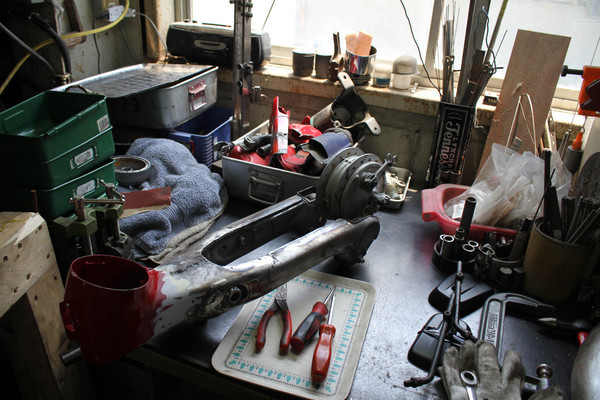 「When I was in a mechanical shop, after finishing my work, I rented a factory and tuned the car's engine with a courtesy. There are no manuals for race parts for cars at that time. Everything was self-taught, and the cam had a working angle of 320 degrees, which is a large number that could not be thought of with the current 4-mini high cam, and I often bent the valve.」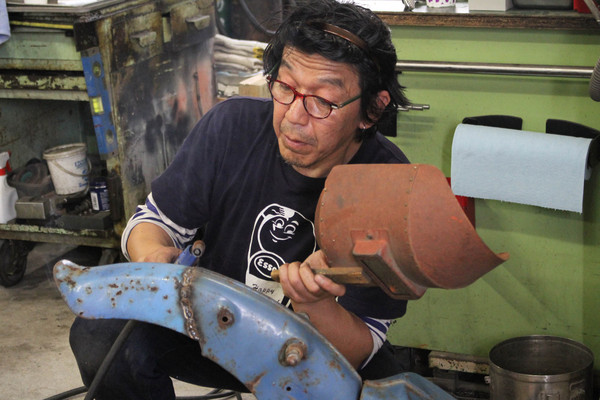 「I think that the current Cuby is satisfied because I have both experience working as a mechanic and 13 years working at a mechanical shop」
When was young, Mr. Kageyama liked bikes in general rather than turnips, but at first he was drawn to the 1958 C100 design, which led to his love of turnips. It is an era where used C100 is still available for 30,000 to 50,000 yen.
「The size of 17 inches is really easy to ride and fuel economy is good. I loved Cub anyway.」