It was a Cub that underwent changes about models and new series for many years. But at that time, what happened in the world and Japan? And this time, I will continue to tell you about those things.

1982
Showa Period 57th
Five hundred yen coins appeared.
The first CD in the world was released in Japan.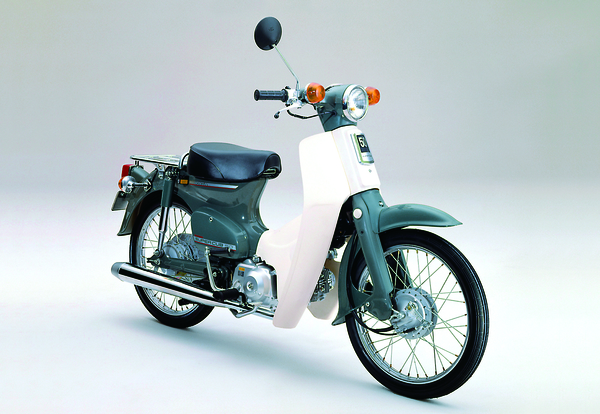 SUPER CUB 50 ST 4.5 HP is supplied with power up to 5.5 HP and equipped with a newly designed engine that can run 150 km per liter.
1988
Showa Period 63th
Tokyo Dome which is Japan's first covered stadium had been completed.
The Seikan tunnel connecting Hokkaido and Honshu was opened.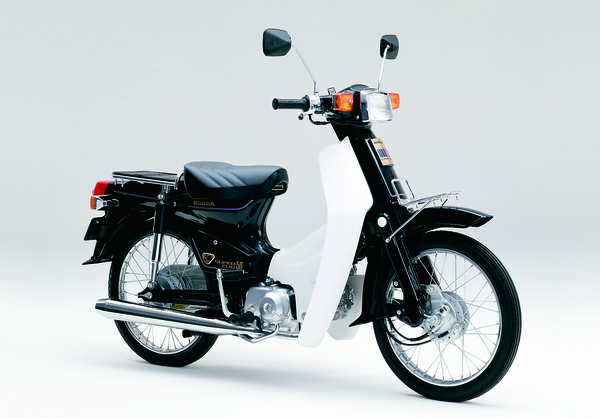 SUPER CUB 30th Anniversary Special - A specially designed car celebrating the 30th Super Cub. Custom Super Cub 50 based on square headlights.
1995
Heisei Period 7th
A terrible earthquake at Hanshin Awaji had happened.
Sarin subway was built.
SUPER CUB 100 has been imported and sold in Thailand.
1997
Heisei Period 9th
The birth of Dolly, the world's first cloned sheep, was published in the UK.
Consumption tax is increased from 3% to 5%.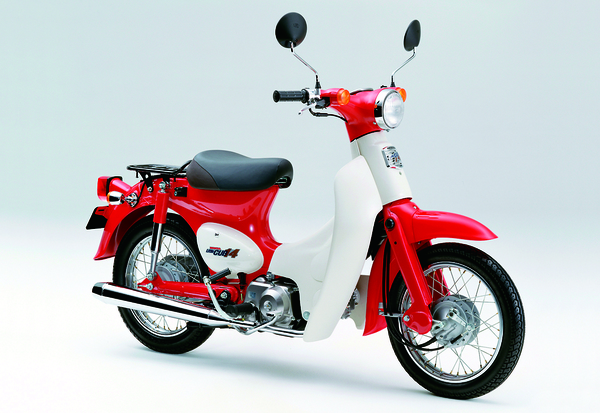 Little Cub not only 14 inches but also the areas around the steering wheel are small in size, and this has also changed its position.
1999
Heisei Period 11th
The millennium problem is about to take place in 2000.
Macao returned from Portugal to China.
Three Dumpling Brothers got a big hit.
Giorcub is One of the popular Gior's scooters, powered by Cub engines, one of the most intriguing ideas.
2007
Heisei Period 19th
Ichiro, a member of Mariners, won Japan's first All-Star MVP.
Privatization of postal services begined.
Street driver Norishi Abe (commonly known as Norik) died in a traffic accident.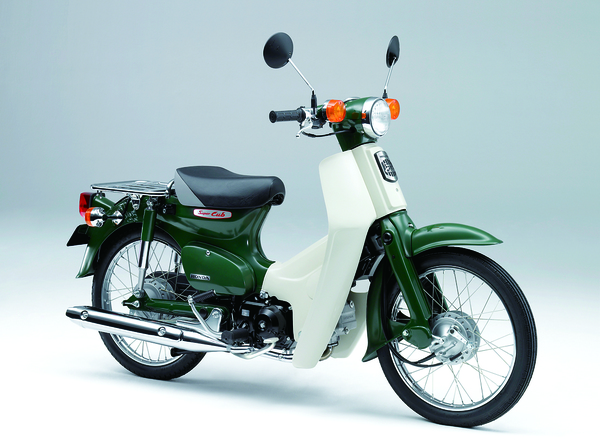 It was announced as a minor change in SUPER CUB 50 standard, but it actually appears as an injection engine. Global production accumulated exceeded 53 million units at this time.
2009
Heisei Period 21th
Michael Jackson died.
President Obama came to Japan for the first time.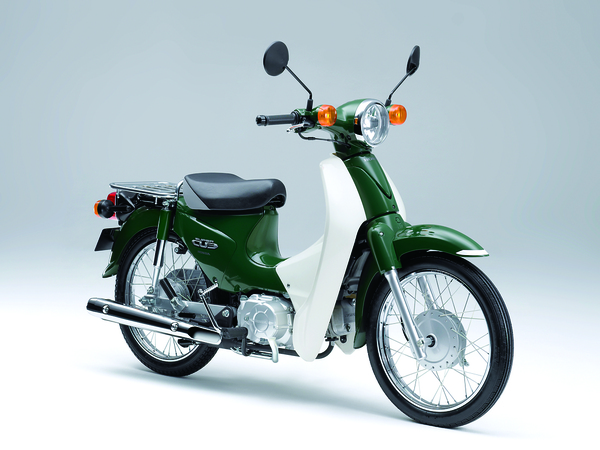 SUPER CUB 110 Cub is a first global model. Round headlights are the same, but the engine, fork, etc.
2012
Heisei Period 24th
Radio tower, Tokyo Sky Tree completed.
Peach started working as Japan's first LCL (low-cost airline).
SUPER CUB 50 has been completely remodeled into the current model in 2012. Success in lowering prices by manufacturing in China.