Mr. Akutsu from "Mito Kaji Cub", who participated in strong activities related to the CUB and held the challenge organization drive 1000 km in a block in 24 hours every year.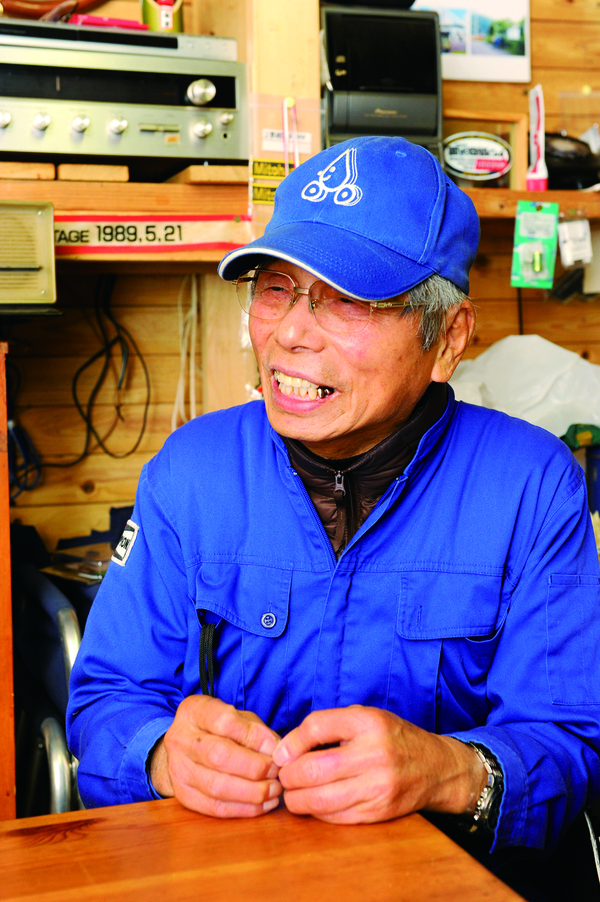 Profile of Mr. Akutsu
Mr. Akutsu, the president of the team named Mito Kaji Cub, was born in 1935 and is 80 years old. He had a passion for CUB from the C105 in the 61s. A facility owned by Gozenyamamura in Ibaraki Prefecture, Cam Hoshi Furusato is famous for gathering CUB lovers from all over the country.
Some interesting things you can do with CUB
In 1991, Mr. Akutsu, president of a famous national meeting called Mito Kaji Cub, challenged the challenge of 1000 km. This is the 26th year of the challenge of running 1000 km in 24 hours from Ibaraki. Mr. Akutsu started using bike when he was 16 and started driving CUB when he was 30 years old. Japan at that time was a bubble period, people only saw scenes of big and luxurious bikes.
"There were a lot of high-performance 250 and so on, we were looking there and didn't realize the goodness of the CUB at that time."
Mr. Akutsu was no exception, and he said that he used almost motorcycle for tour and CUB for travel (circulated from a facility). Then an acquaintance of the county office, who saw Mr. Akutsu driver CUB handed over C105, is expected to be sent to a demolition store.
I never thought it would be an opportunity for me to stick with CUB until now (laugh). At that time, I toured from Ibaraki to Tokyo with a broken CUB as a poor appearance. It serves as an excursion of the editorial board of a motorcycle magazine and Welcome Plaza in Aoyama.''
The tour was written into an article, magazine, and a great response began, and a fun and exciting game about CUB started. The 1000 km challenge I wrote when I started in 1991 to celebrate the 30th birthday of 1961 C105 (55.), my favorite car. It's a very simple but hard event, players will have to run 1000 km within 24 hours. For the first time in 40 hours, it was considered a great humiliation of Mr. Akutsu. However, that regret can burn Mr. Akutsu. Along with the willingness to launch, the number of participated people has increased every year.
"For a time there were about 70 people involved in the challenge. At that time, there was a danger ... In addition, with the current CUB, you can easily pass the number of 1000 km. For the sake of challenge, OHC engine CUBs are not allowed to participate. I really want to join everyone, but high speed cars are dangerous.''
It has been 20 years since that challenge was launched. Finally done !! Success after many years of challenges. This is truly an unimaginable thing.
"Last year, we stopped to filling gas 9 times, taking breaks to go to the toilet and eating together in those times. I also ate nattomaki at convenience stores. But absolutely not tired at all. Because it's CUB, you can run 1000 km. Will other cars not do that? "
his is very strict ...!
There is an extraordinary effort behind the successes. In addition, Mr. Akutsu, who always works with interesting things like traveling to extremely cold places.
"The cub, which has been over 50 years old, enjoys it while being impressed with the awesomeness that has been used in this way."
It was very surprised thing when heard that Mr. Akutsu is 80 years old, but still so very energetic because of the powerfulness of him.
He also has a 50th anniversary model cub that his son gave for Christmas, and he runs and saves only 70 kilometers. Regarding C105, "All the balance is good, I think that this design beyond this design will not come out anymore".